Join Team Envision for some cycling fun this summer and a chance to learn about our innovative program that empowers people with disabilities.     

We've planned a range of cycling experiences so      
there's something for everyone.      

You're all invited!     

There are many ways to participate -- come cycle with Envision Unlimited members* and supporters, become a Buddy Biking volunteer, attend our events, and donate to our Adaptive Cycling program.
---
Summer of Cycling Kick Off at Big Marsh Park     
Wednesday, May 24 from 10am – 2pm      
11555 S. Stony Island Avenue, Chicago 
Join Envision Unlimited members and volunteers for a ride on the unique bike paths at Chicago Park District's Big Marsh Park. Known for its flora, fauna and wetlands, we may pass blue herons or variety of ducks on the nature-filled trails. Bring your own bike, rent a bike at the park or volunteer to ride with a member on one of the bikes from our adaptive cycling fleet. Learn more and register here. 

---

Cycling Freedom on the Major Taylor Trail     
Juneteenth! Monday, June 19 from 2 – 7pm     
Riders and event participants meet at Envision Unlimited's Frick Center,
2124 West 82nd Place, Chicago, near Major Taylor Trail and Dan Ryan Woods.
Cycling provides independence for people with disabilities so we're celebrating with a ride on the Major Taylor Trail. Join us on Juneteenth as we pedal through the Dan Ryan Woods to Whistler Woods. We'll pass a mural that tells the story of Major Taylor, a famous African-American professional bicycle racer in the early 20th Century, who challenged racial prejudice on and off the track, becoming a role model for other athletes facing racial discrimination. After the ride, enjoy a BBQ hosted by the Envision Unlimited Culinary Program participants while relaxing in the Van J. Voorhees Garden at Frick Center. Plenty of free parking available. Learn more and register here.

---
Journey of Hope Friendship Visit Ride Along     
Wednesday, July 26 from 10am – 2pm     
Envision Unlimited Westtown Center     
1801 North Spaulding Avenue, Chicago
The Journey of Hope is a cross-country bike ride sponsored by Pi Kappa Phi to bring awareness to people with disabilities. Join them for their stop in Chicago at the 606 Trail and learn more about Envision's Adaptive Cycling program.  Learn more and register here.
---
Cycling the Track at the Ed Rudolph Velodrome     
Saturday, August 19 from 10am – 2pm      
1479 Maple Avenue, Northbrook
Ride Northbrook's Velodrome, a track designed just for cycling, and join in a full day of cycling events, including demonstrations of our Adaptive Cycling program. Ride your own bike or check out Envision Unlimited's diverse fleet of cycles including singles, tandems, tricycles and duet bikes. Learn more and register here.     



---
Bike the Drive with Team Envision!     
Sunday, September 3 from 6am – 12pm     
Butler Field, DuSable Lake Shore Drive and East Monroe Street
Our Summer of Cycling concludes with a great day of riding on Chicago's DuSable Lake Shore Drive when the roadway is opened exclusively for bikes and bikers of all abilities. Join Team Envision as we promote Envision Unlimited and the benefits of cycling while raising important funds to support our programs. Learn more and register with us here. 
---
Become a Team Envision VIP and raise awareness and funds for Envision Unlimited's innovative programs. Learn more and register here.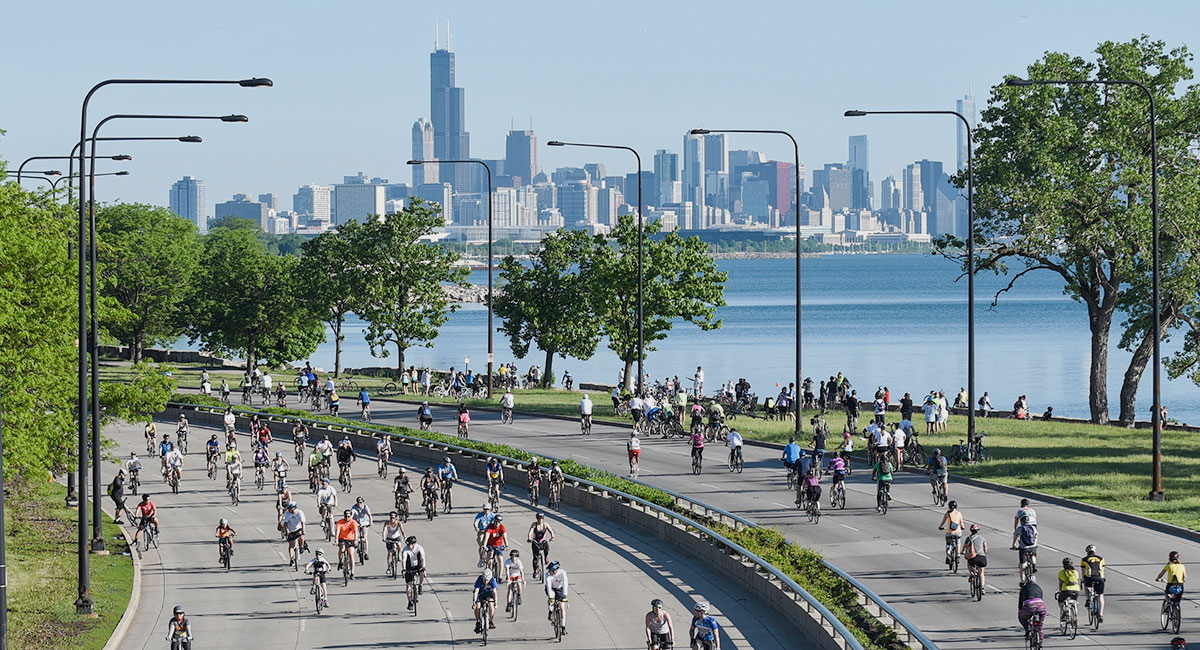 We are grateful to our sponsors who help make 
our Adaptive Cycling program and all our other services 
for more than 3000 people with disabilities a reality.
 








To be included as sponsor for the 
Envision Unlimited Summer of Cycling, learn more here.
 
*We call our clients with intellectual and developmental disabilities "members", because that is how they prefer to be known.