Mental Health
The Envision Unlimited Mental Health Center is staffed by a dedicated team of professionals who are committed to supporting your mental health needs in a safe, supportive, private, and inclusive environment. Your therapist will partner with you to create an individualized plan for you to achieve your wellness goals.
Services are available Monday through Friday, conveniently located on the north side of Chicago at 4419 N. Ravenswood. We serve individuals covered by Medicaid and private insurance. Not sure you qualify for Medicaid? We can help determine your eligibility and enroll you in it. 
For a complimentary phone screening or to schedule an appointment, call our intake coordinator today at (773) 506-3161. For other services, such as rehab centers and support groups, visit StartYourRecovery.org for a list of resources.
Meet The Team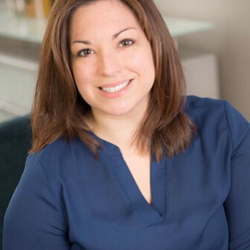 Michele McDonough Division Director of Mental Health Services
Michele is an experienced Licensed Clinical Professional Counselor with a demonstrated history of working in the mental health field. She is skilled in program and curriculum development, providing clinical supervision to individuals and small groups, and providing individual and group therapy services to both adults and adolescents. Michele utilizes evidenced based practices such as, CBT, REBT, ACT and Mindfulness. Michele also has more than 5 years of experience leading youth groups/workshops for children with a variety of needs.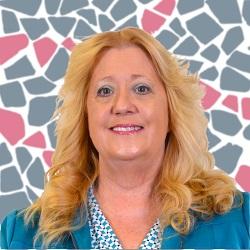 Jean Xoubi Senior Vice President of Mental Health and Business Development
Jean has a depth of experience in social service management with an emphasis on program development, quality improvement, and fiscal management. She is a Licensed Clinical Professional Counselor and has been Lean Six Sigma trained. Jean specializes in Mental Health Services, Medicaid billing, and Child Welfare programs. Prior to joining Envision in 2018, Jean spent more than 15 years in various management roles with Metropolitan Family Services. She has an MA in Psychology and a BA in Psychology & Elementary Education from Governors State University.