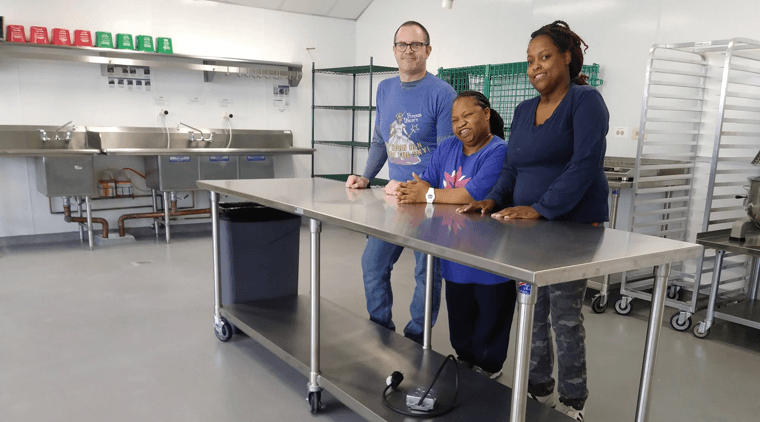 The Idelle Kipperman Kitchen is a fully licensed shared kitchen facility. We provide a functional, industrial kitchen to food entrepreneurs while saving them the cost of having to build an approved kitchen for their own use.
Hours of operation:
6AM-9PM | 7 days a week
The Idelle Kipperman Kitchen offers a full range of fixtures:
4 Convection ovens
A 6-top range with additional low-boy oven
2 20-qt Hobart Mixers
Multiple upright coolers
2 chest freezers
Induction Cooktops
Microwave oven
Prep Tables
Drop Cables at each prep station for tabletop appliances
A 3-compartment sink for washing of small wares
A dedicated prep sink
For more information contact Jason Whitner, Envision Unlimited Shared Kitchen Manager, at jwhitner@envisionunlimited.org.
Articles about the Idelle Kipperman Kitchen:
Logan Squarist: New Industrial Kitchen For Food Entrepreneurs Offers Job Opportunities For People With Disabilities