Envision Unlimited has dreamed of building an accessible group home for our older members for many years. Not only has this never been done, but the construction cost for a specialized home such as this exceeds $1 million.
It remained a dream until recently when a series of events aligned to bring it closer to reality. First, Naples, Florida resident Andreas Mueller donated a lovely residential lot on the Southwest Side. Mr. Mueller's gift then inspired Susan Turner, a senior technical architect at JLK Architects, to draw plans for the home.
Ms. Turner didn't stop there. She also recruited local construction industry companies and professional services firms to donate materials and services, which would significantly reduce Envision's construction costs. She created what we now call our "Dream Team." Together, we're making history.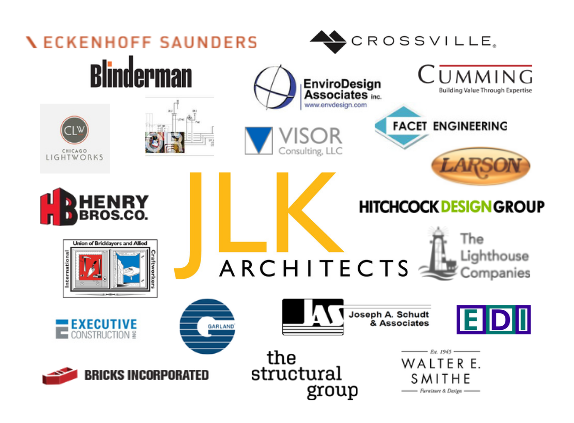 An Unprecedented Construction Project
We have not found another instance here in Chicago or elsewhere of companies volunteering to plan, help build and furnish an accessible home. To date, our Dream Team has generously donated nearly a half-million dollars in construction materials, professional services, construction labor, plumbing and lighting fixtures, cabinetry, roofing, windows, furnishings, and more. One company is even donating the bricks, and a labor union is providing bricklayers!
Meanwhile, Envision supporters have donated or pledged $311,000 to the project, to date. Our fundraising goal is $500,000.
Donna Ennis, Vice President of Community Living, Home-Based and In-Home Respite Services, says that this innovative project is just the beginning of Envision's march toward the future of IDD residential services. "Envision Unlimited's commitment to supporting members in achieving their dreams and living their best lives is amazing. There is a synergy and momentum to reinvent our community living programs, and it leads me to believe that the best is yet to come."
Groundbreaking is scheduled for April 11. The first residents should move in by the end of 2022. For more information on this historic construction project, visit ada4envision.org.