Need gift ideas this holiday season? We can't think of better presents than one-of-a-kind art pieces handmade by our Envision Unlimited artists!
Our artists will be selling their masterpieces at art markets and other locations across the Chicago area. Check out our holiday shopping guide below!
Underground Art Market's Winter Pop-Up Market
WHEN: Saturday, December 2, 2-8 p.m. and Sunday, December 3, 12-4 p.m.
WHERE: Salonlb, 1010 W. 35th St., Suite 500, Chicago
WHAT: Art made from recycled materials, wellness items, functional art, food and more!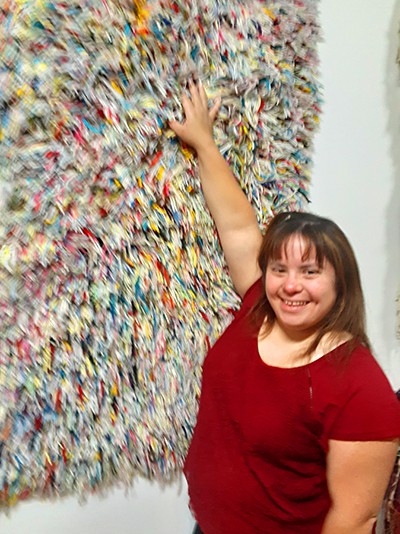 CCRx Make+Take Holiday Market
WHEN: Saturday, December 9, 10 a.m. – 2 p.m.
WHERE: Creative Chicago Reuse Exchange, 2124 W. 82nd Place, Chicago
WHAT: DIY holiday crafting projects, creative reuse products and warehouse treasures
BUDDY Chicago
WHEN: Year round, Tuesday – Sunday, 11 a.m. – 5 p.m.
WHERE: Chicago Cultural Center, 78 E. Washington St., Chicago
WHAT: Recycloponies (pony figures made from recycled materials), shag rugs and pillows, plus a Derrick C painting. 
Envision Unlimited's Arts Program is partially supported by a grant from the Ilinois Arts Council Agency.